Our story
The roots of the company is Ikoma Iron Works, a company manufacturing equipment for pharmaceutical and chemical products, founded in March1940 by Ikoma Yoshihi (father of the current president).
He was a foreman at Kobe Steel Company and at the same time a leading engineer in distillation stirrer technology and he started his own business in order to utilize his knowledge for the growth of domestic pharmaceutical industry through supply of manufacturing equipment.
The long-inherited technology made us found a technology-oriented company Medmatalex. The new company is operated with a firm aim to contribute to the medical field in Japan and help QOL of patients through design and development of quality medical devices for orthopedic surgery, etc.
History
2009
Jan.
Medmetalex is founded as a company specializing in planning, designing, and manufacturing medical device for orthopedic surgery, functional non-woven fabrics for pharmaceutical packaging and plastic medical device.
Representative Officer Motohiro Ikoma
2011
Sep.
PL insurance for medical devices and pharmaceutical related products is warranted by Tokyo Marine and Nichido Fire Insurance Company.
2016
Sep.
Testing machine for cutting efficiency is introduced.
2018
Aug.
Osaka Office opens.
2018
Dec.
First originally developed product "LEXTOME" is launched, followed by acetabular reamers for hip joint replacement, and instruments set.
2019
Sep.
Tokyo Office opens.
2020
Apr.
Head office factory renovation.
2021
Apr.
Osaka office has been certified ISO13485-2016.
Corporate Summary
Company Name
Medmetalex Corporation
Representative
Executive Officer Motohiro Ikoma
Osaka Office
4-3-29 Mitejima, Nishiyodogawa-ku, Osaka 555-0012
Access
TEL:06-6476-9558
FAX:06-6476-9557


Medical Device Manufacturing Registration No. 27BZ200525

Head Office
2-20-17 Mitejima, Nishiyodogawa-ku, Osaka 555-0012
TEL. 06-6471-5369
FAX. 06-6471-5369


Medical Device Manufacturing Registration No. 27BZ200150
Medical Device Repairment License No. 27BS200548
Class 2 Medical Device Manufacturing and Sales License 27B2X00329

Tokyo Office
#505 Daini Azuma bldg, 1-14 Kandasakuma-cho, Chiyoda-ku, TOKYO 101-0025
Access
TEL:03-6260-7230
FAX:03-6260-7231

Capital
JPY 1 million
Foundation
Jan. 1, 2009
Banker
The Osaka City Shinkin Bank, Risona Bank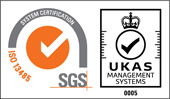 Osaka Office Certified